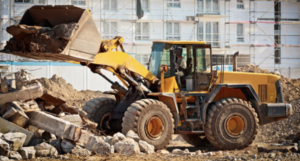 To be able to operate successfully, your business might need to acquire assets or capital equipment such as computers and cash registers, machinery, furniture, or vehicles that you may not want to purchase outright. The option to lease this equipment is an often overlooked, yet prudent way for businesses to afford the equipment they need to operate. By leasing equipment rather than buying it outright, you have less or no cash outlay, as well as more predictable payments. Leasing is a terrific strategy that many more companies are using to their benefit than ever before.
That does not mean that buying equipment has become passé. Much of the time it comes down to the industry you're in and the cost of the equipment your business needs. But, whether you're leasing or purchasing your equipment, the best way to ensure your success is to choose the option that best fits your wallet.
That's where Value Capital Funding comes in. We can help you assess your current situation and advise you as to which option best fits your need and your wallet. The important thing to know is that you do have options.
Advantages
100% financing – no down payment required
Conserve capital
Leased equipment is the collateral so no additional collateral required
Quick approvals
Potential tax benefits
Improved cash flow
Fixed payments
Doesn't count as debt on your balance sheet
No costly repairs