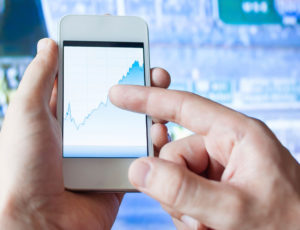 If you have a non-retirement investment portfolio containing stocks, bonds, mutual funds, US treasuries, or cash, you can leverage them to secure a low interest Securities-Backed Line of Credit. Because hard assets are used to secure the line, interest rates are extremely favorable and funds can be made available quickly. The portfolio remains intact without disrupting your investments, investment strategies or asset allocation, or creating unexpected tax consequences. And, you only pay interest on the amount of funds you use.
This type of funding is similar to a home equity line but rather than being back by your home, it is backed by the securities held in your portfolio. Instead of having to sell your stocks to buy your franchise or fund your startup, you simply borrow against them. Your loan amount can be anywhere from 70% to 95% of your total investment portfolio, and interest rates are approximately in the 2-4% range making this a very affordable option.
Advantages & Benefits
Access to cash without selling assets or changing your investment plan
Avoid paying capital gains tax
Keep appreciation and dividends in your portfolio
Interest rate is usually lower than an SBA or home equity loan
No restrictions on usage of funds
Receive funding in less than 2 weeks
Remember that this must be a non-retirement account so no 401(k)s, IRAs, 403(b)s, etc.