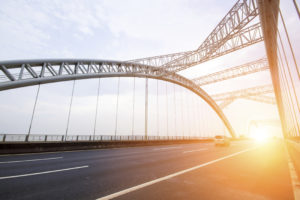 Can Your Business Benefit From An SBA Bridge Loan?
Are you thinking about applying for an SBA loan or have you already applied for an SBA loan that is still months away from being funded? For many small businesses, an SBA loan can be a terrific, cost-effective way to finance your business, with great interest rates and longer-term payback provisions. However, many business owners can encounter obstacles during the SBA financing process that delay the funding of your SBA loan. If that's the case, your business may require short-term working capital to bridge the gap between your business's financial needs and receipt of your SBA funding. After all, the SBA loan process can be a slow and cumbersome undertaking.
A short-term infusion of capital can help you bridge the gap until your SBA financing comes through. The amount of short-term financing you can qualify for is determined by your monthly gross revenue, with fair and affordable repayment terms that work for you. You can also get the convenience of fixed and automated repayments. These funds can alleviate any short-term cash flow strains you may be experiencing allowing you to maximize your working capital and keep your business operating smoothly until your SBA loan comes through. Do what you do best and let us help you with what we do best…getting you the short-term financing you need.
If you'd like to learn more about SBA Bridge Loans, call the folks at Value Capital Funding at 1-800-944-6280.