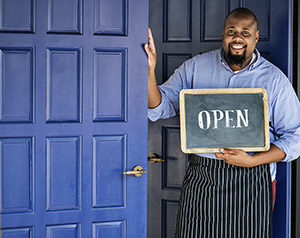 The Small Business Administration (SBA) offers some of the lowest rates on business financing and has several types of loan programs. Two of the most popular are the SBA 7(a) Program and the SBA 504 Program. Each offers benefits to businesses that qualify, but each differs in the purposes for which it can be used.
7(a) Loan Program
This is the SBA's most popular loan program. These loans typically range from $250,000 – $5,000,000 with a duration of 10 years.
Uses
Debt Refinancing
Acquire An Existing Business
Access To Working Capital
Purchase Furniture or Fixtures
Inventory Purchase
Equipment Leasing or Purchase
Franchise Purchases (franchise brand needs to be on the SBA-approved registry)
Or Any Other Legitimate Business Purpose
If your requested funding amount is between $250,000 and $350,000, then you can use the SBA 7(a) Fast Track Program. This is an easier, streamlined process that get can your business funded, open, and running more quickly.
Eligibility
Must be a for-profit business
Strong personal credit profile (generally FICO scores of 640+)
Have collateral to pledge
Possess industry experience
Must have a feasible business plan
May need 10% – 30% down payment (depending upon purpose of loan)
Need to be located & doing business in the US
504 Loan Program
This long-term financing is used to acquire commercial real estate, for ground-up construction, or to purchase heavy equipment for expansion or modernization. It can also be used to fund a franchise where real estate is part of the funding. These loans typically range from $250,000 – $5,000,000+ with a duration of 10 – 25 years.
Eligibility
Must be a for-profit business
Borrower must put 10% down
Decent personal credit profile
Collateral will be the real estate or equipment being purchased
Must be located in the US
**Please note that the SBA also has special loan programs for women-owned businesses and veteran-owned businesses