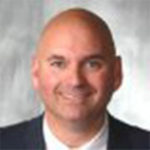 Please Meet:
Jeff Kornfeld, Principal
Value Capital Funding
Commercial Finance Consultant
My Role:
Quite simply, I am your initial point of contact at VCF.
I'm really a very social guy, so when I reach out to you for our initial phone call, please take the call.  I promise I won't bite!  I find it is productive for YOU if we talk about…
You and your business (like what you do, what service or product you provide, who your customers are, etc.)
The sequence of events in your business that lead you to need financing
Any ongoing cash flow issues your business may have (so that we may offer long-term solutions for you as well)
Anything else of importance that you feel we would need to know
All of THAT is going to help us help YOU by getting your loan across the finish line in the quickest time possible, with the best terms possible for you and your business.